Home
Our Promise
You deserve the best Business Selling and Exit Planning team to secure your financial future
When you invest in your business, and grow your earnings, two things happen.

1. You get greater enjoyment of your life now, and you get to save for the future with your loved ones,
and
2. You are building a business where you will get a MULTIPLE of those earnings when it's time to sell. 

So, it's simply smart to do what you can to increase your earnings.

Our offer:
✓ We help you grow your revenue and earnings now,
✓ We prepare you when it's time to Sell and go to market,
✓ We help you get the MAXIMUM VALUE for your company,
✓ We do the work so you can focus on your business!

Don't settle for a local broker or try to sell on your own. You deserve a Team that is experienced and committed to getting you the highest and best offer for your business.
Call The Business Seller Center to begin this important conversation.

 
Our Services
When you retain BUSINESS SELLER CENTER you get access to:
Exit Planning

There is a bit of planning that will make this process easier for you and help you be prepared for the conversations and negotiations ahead. This is the time to build your earnings and expand your business systems.

Legal Experts

You don't want a firm or an Attorney that does all kinds of transactions. You want an Attorney that is experienced in all the processes and documents around selling a business.

Dedicated Business Brokers

You will have a Team to build the Marketing Story of your company, share the story with many interested buyers, and we'll lead the way to getting you a number of offers to select from.
Accounting Experts

There are some big Accounting lifts required, and if your present Accountant has this skill set, great! If not, we can connect you with some experienced Accountants that you can choose from to help in the financial preparation of the sale.

Web Design and Digital Marketing

One of the most obvious but least exploited advantages you have is in your Web Design and Digital Marketing. If you don't have this set up properly, and the Buyer needs to build out this critical system, you'll get a lot less at closing.
Start your business growth and business exit journey today!
Call NOW to make an appointment.
CALL NOW!
Full Disclosure: The Professionals that we recommend are not employees of Business Seller Center. They are independent businesses. You are encouraged to speak to multiple professionals in each category to determine your best fit team. In cases where Business Seller Center earns any compensation, you will be notified in advance to prevent any conflicts of interest.
Testimonials
See what people are saying about Business Seller Center.
 
"After less than one year of working with Kevin, I've increased my revenue by over $50,000, If you want to grow your business, and you're ready to be challenged and held accountable for what you really want, I recommend working with Kevin."

Ryan B. Corey, Law Offices of Ryan B. Corey, LLC

"Following Kevin's systems, I had my best month in 10 years, more than double my previous best month."

Marc Gian, L.M.T. Lic Ac.

"While working with Kevin I was able to refine my own coaching dynamics and earn my highest fees... I would highly recommend him to anyone who wants to take their work to the next level."

Ed Fox, Business Coach

"Working with Kevin has helped me shift my belief around being efficient, to a more powerful belief and behaviors around being EFFECTIVE."

Angela Burton, Senior Branch Manager
Sales: $15,000,000
​​​​​​​Staff: 20

"The program's effectiveness and results prompted us to purchase 3 additional seats for our Team to work with Kevin on their Higher Performance."

A. Miles McNamee,
Vice President, Licensing and Business Development
Sales Responsibility: $300,000,000
Staff: 50+ Sales and Service Representatives

"Within 60 days of working with Kevin, I learned to see that I was providing greater value to my clients than I thought and I have increased my monthly income by $2,200 without putting in any more hours! Kevin helps take me safely out of my comfort zone, and helps me in creating a more mature presence in my business."

Luc Richard, Founder and President, Attack-a-Crack
Advisory and Consulting Successes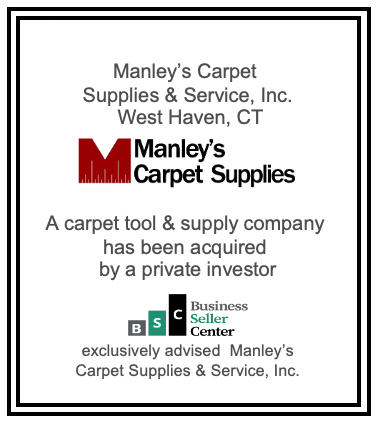 Connect with Business Seller Center Today!

 

 

It's Never Too Early To Begin Planning!
3 Ways to Quickly Grow Sales and Earnings
Partner Marketing Relationships
We'll get other businesses, Associations and Organizations to ACTIVELY promote you to their customers. Get ready for a huge influx of new business.
Close More Sales

We'll create for you multiple strategies and Selling tools that will improve your key sales and closing results.
Always on Referral & Testimonial Systems
We'll establish programs where customers will connect you with new clients. You'll also increase the number of great testimonials you get from happy customers.
| | |
| --- | --- |
| Contact our Business Selling and Exit Planning team at Business Sellers Center. Call us today to make an appointment. | I'D LIKE TO TALK! |
Specialties of Our Firm...
Sales &
Earnings Growth

Business Sale &
Exit Preparation

Business System
Integration
Myths About Growing and Selling Your Business




Myth: I don't know what my business is worth

Fact: There are many ways to value a business. Just as there are many ways to grow the value of your business. We can help you understand how businesses in your industry are typically valued.
 

Myth: I don't know if I'm ready to sell yet

Fact: The best time to plan is when you have time. The worst time to sell is when you are not ready or you are in a hurry.
 

Myth: I'm concerned about the cost of expensive Consultants

Fact: We're happy to disclose all of our typical costs ahead of time. And if you work with us through Closing, you can earn back a large portion of the Preparation Consulting fees!
Who We Are
Kevin Murray has been proudly providing Business Growth Services in Connecticut (and beyond) for over 20 years.
A member of

Kevin founded the Business Seller Center in order to help people maximize their business value, and to also maximize their Life Satisfaction. He's committed to providing consultation and advice on services that are simple, comprehensive, and easy to understand. And in most cases, Business Seller Center does all the work.
 
We want to help you plan your future for yourself and your family. Let us make that difference for you!
Business Seller Center Blog

Robert D.
"Kevin is a real gem, teaching me to
both run my business and my life."
CONTACT US TODAY
Call us today at 203.410.8150
to schedule a consultation.
The time to start planning is NOW!